If left unchecked or untreated, foundation problems can lead to extensive structural damage and extremely expensive repairs in the long run. With this in mind, we at Hargrave Custom Foundation Repair gladly take the time to help you detect some of the early warning signs of foundation problems: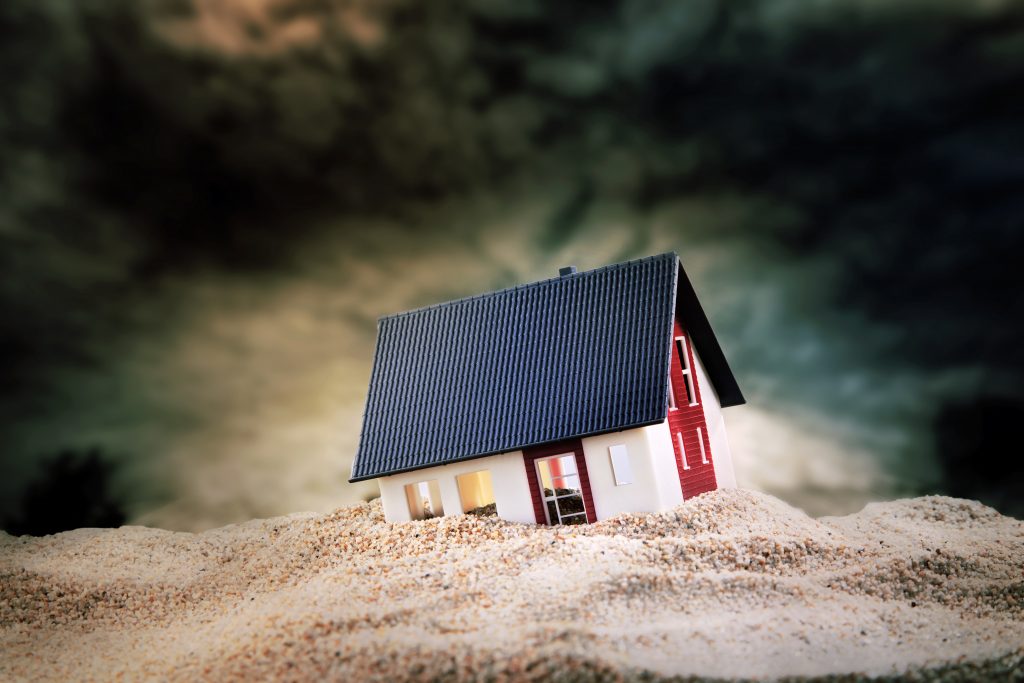 1. Sagging Floors
Sagging or drooping floors are a sign that the foundation has shifted as a result of too much humidity from water leakage or improper waterproofing. It could also be as a result of underlying soil conditions.
2. Tilting or Cracked Chimneys
A tilting or unstable chimney is an obvious sign that the soil underneath is shifting or expanding due to poor water drainage. If ignored, the chimney might tumble and damage the roof or pull away entirely from the building and give small animals and insects the opportunity to enter the house.
3. Bowing Walls
Walls usually lean or crack due to hydrostatic pressure, shifting soil or poor drainage. These unstable walls can collapse unexpectedly and cause serious injuries or even death.
4. Sticking Doors and Windows
If you notice that your interior doors or windows stubbornly stick whenever you try open or close them, then there might be a problem with your foundation. This happens when there is a slight shift in the foundation that forces the door or window frames and hinges to shift as well.
5. Presence of Bugs in the Basement
If the humidity of your basement is too high, then don't be surprised to see carpenter ants, termites, centipedes, earwigs or silverfish crawling around. Some of these bugs have the ability to attack and destroy wooden beams and piers that form an integral part for the foundation.
Don't let any type of foundation problem, not matter how big or small, give you sleepless night in Dallas or the surrounding areas when we are here to offer the much-needed help. Contact us today for more information about the warning signs of foundation problems or to schedule an inspection.