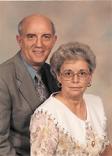 Hargrave Custom Foundation Repair and Drainage Correction, was incorporated as Hargrave Home Repair, Inc. by Jerry and Margie Hargrave in 1986. Hargrave continues to be a family owned and operated foundation repair company committed to the highest quality, most professional, and affordable foundation repair in the community. Owners of the company are directly involved in the business as estimators, crew foreman, and office managers. The men installing our piers are employees of our company (Most of them have been with us for over 20 years). Our crews are highly trained and skilled in all aspects of foundation repair.
We install STEEL pipe piers with various steel bracket designs that we custom manufacture at our own facility. This allows us to provide the type of repair that is most appropriate for your home. Since an important aspect of foundation maintenance is proper drainage, we also offer several types of drainage correction.
Whatever foundation or drainage problem may arise, our staff is fully qualified to get the job done with a quality product that is professionally and expertly installed.