Concrete pavements and pathways have the potential to sink over time. For both people of all ages, even a very slight difference in the surface of one concrete panel compared to another might be potentially dangerous. A frequent method of restoring sunken concrete is to dismantle the whole slab or pieces of the slab that have dropped and restore them with fresh concrete. This approach may be both expensive and time-consuming to use. Polyurethane foam injection is an affordable, time-efficient, and less intrusive alternative to traditional methods.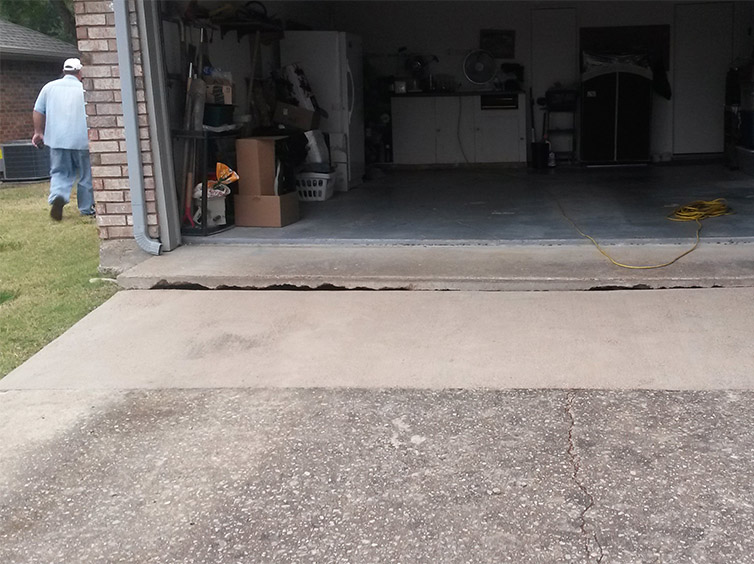 Hargrave is now offering a novel concrete restoration solution that includes injecting a polyurethane foam mixture beneath the concrete surface to heal the damage caused by cracking. This combination is highly thick and durable, and it will be able to pull the slab back to its original place while providing complete support for the structure. Polyurethane foam injection is less intrusive than conventional concrete repair processes, and it is also more ecologically friendly than other methods. The polyurethane foam used by Hargrave is manufactured by HMI and contains more than 40% recyclable components. That's particularly astounding when you realize that there is no other polymer material on the market that has a carbon emission that is even somewhat comparable.
Our company can raise and level the following:
Supports for concrete slabs in the interior
Garage Floors are a kind of flooring that is used in garages.
Uneven and potentially dangerous sidewalks and pedestrian roads
Driveways, terraces, and pool decks are all available.
Constructing specialists at Hargrave have the knowledge and experience to meet all of your concrete raising and leveling requirements. You may be certain that the outcomes will meet your expectations because of their unmatched devotion to quality of work and excellent customer service.
Contact us now to find out more about how we can assist you!