Gutters are building foundation's main defense against water damage. Precipitation that falls on your roof should sluice into a gutter. The gutters channel the water into a downspout. The downspout funnels the water into a drainage system or a safe distance from your home's foundation. Without a secure gutter and drainage system, water puddles around your home's foundation. This weakens the foundation and can cause serious damages such as the following:
Water falling directly on your foundation leads to soil erosion, which can cause water to puddle around your foundation
Soil erosion can cause the foundation to settle, leading to uneven floors and cracks in drywalls.
Pooling water damages shrubs and flowers, lessening curb appeal and your home's value
Standing water can raise the potential for basement flooding as well as serve as a breeding ground for mosquitoes
Wood siding will often rot eventually if it is frequently exposed to water streaming off the roof
Vinyl siding will not rot, but it will become stained making your home a less desirable property
If not protected by gutters and drainpipes, porches and patios will suffer from water damage.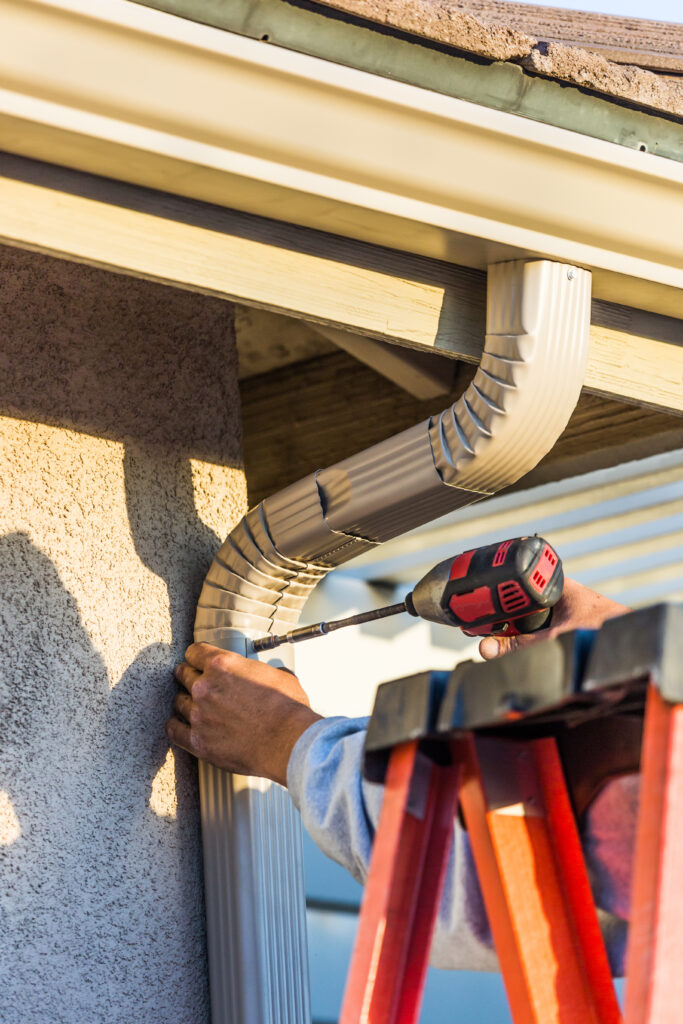 What are the top four things I need to know about gutters?
For houses, the most common gutter size is five inches. However, roof size and the amount of precipitation that falls in an average year must be considered. With a large roof and heavy precipitation, you'll need larger gutters
For downspouts, you'll need about one for every 40 feet of guttering
Gutters can last for up to twenty years if properly maintained
The most common gutter materials are vinyl and aluminum because they work well and are cost-efficient
Hargrave Custom Foundation Repair, serving the Dallas, Fort Worth metroplex, offers free inspections to homeowners. We recommend preventative measures and provide estimates for repairing damage to your foundation and drainage systems. The inspection lasts less than an hour and is a no-cost investment in maintaining your home.  Please contact us to schedule your inspection or if you have questions. We look forward to serving you.