If you own residential or commercial property with foundation issues and you're wondering whether to continue living there or not or probably, you're planning to buy a property with foundation issues, then read on to understand more about foundation issues.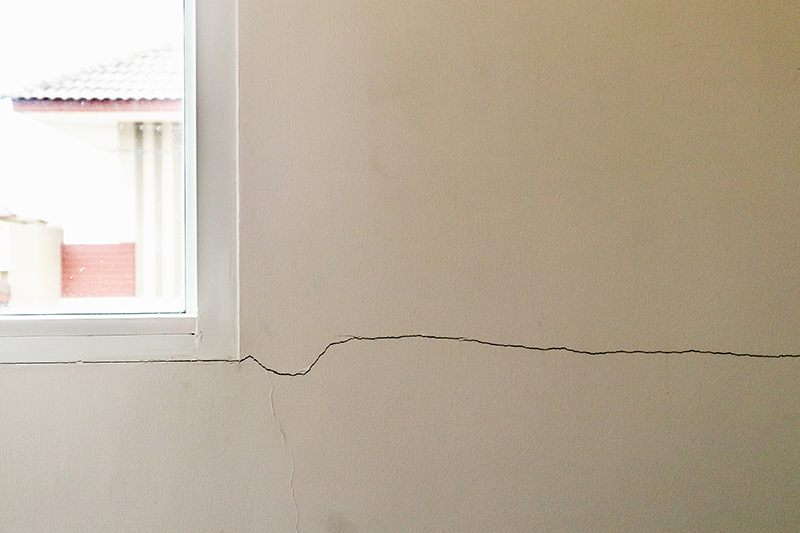 How Safe is a Property with Foundation Issues? 
Well, if your house or commercial building has foundation issues, you can live there depending on the multitude of the damage. Some people will continue living, but others will not have peace of mind.
If your property has serious cracks and you're not comfortable living there, it is best to fix the issue immediately to avoid serious effects and further damage. This can keep your family and occupants safe. You will also avoid costly repairs that come with extreme foundation damage.
Consider the Importance of a Foundation 
A foundation is an important place on your property. It keeps the entire building straight up, and that is why it needs to stay in good condition always to support the structure.
With a good foundation, you won't have to worry about underground water damage that can negatively affect the ground within the affected area.
So, if you value your property, consider a foundation repair once you notice various issues with the foundation. You do not want to stay in fear, thinking that your foundation could crumble at any time.
What Foundation Issues Should You Worry About?
Not all foundation issues are that serious. But if you notice cracked walls, uneven floors, mold accumulation, sticky doors and windows, and water damage, then consider getting help immediately.
Delayed repairs can lead to serious damage, and you will pay a lot of money in the long run. Your tenants may also move out to better structures.
Fixing Foundation Problems
Your property is probably one of your major investments, and you'd do everything possible to protect it against serious foundation repairs. If you live in Dallas and you're experiencing foundation issues on your commercial or residential property, contact us today for exceptional services worth your money.